Memories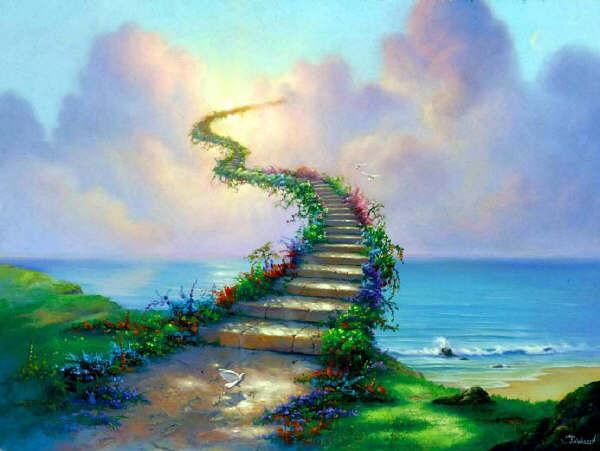 There is a place called, Rainbow bridge. This place connects heaven and earth. If a loved animal leaves us, it goes to this very special place. There are green meadows and hills for all our loved friends. There they play together. There is always plenty to eat and drink.
The sun always shines, and it is pleasantly warm. All the ill, mutilated, hurt or old animals are young, healthy and strong again, just like they were, as we remember them in Our dreams of passed days. They are merry and content, Apart from one small thing: Everyone misses someone special, who is not with them. All run and play together. But a day comes, On which one stops suddenly and looks into the distance. Its body trembles. It separates from the group. It begins to run. Its legs carry it faster and faster.
Your friend discovered you, and when you finally meet again, you are happy to be united, Never to be separated again. Happy kisses cover your face. Your hand softly caresses the head of your loved animal. You look again and again into the faithful eyes of your friend, who had disappeared for a long time from your life, but never from your heart. You now cross the bridge together...
---
Im Himmel gibt es einen Platz, der hinter der Regenbogenbrücke liegt.
Wenn ein Tier stirbt, das einem Menschen auf der Erde sehr nahe stand und von ihm geliebt wurde, dann geht es nach seinem Tode über die Regenbogenbrücke.
Dort sind grüne Wiesen und Hügel für unsere geliebten Freunde, dort können sie rennen und miteinander spielen. Futter und Wasser gibt es in Hülle und Fülle und leichten Sonnenschein, es ist warm und unsere Freunde haben alles was sie brauchen.
Alle Tiere, die einmal alt und krank waren, werden dort wieder gesund, munter und jung, alle die schwach waren, werden wieder stark, so, wie wir uns in unseren Träumen an sie und die schöne Zeit mit ihnen erinnern.
Die Tiere sind dort glücklich und sie leiden keinen Mangel, bis auf einen kleinen Punkt: alle vermisen jemanden, den sie hinter sich gelassen haben.
Alle rennen und spielen miteinander, aber eines Tages bleibt ein Tier stehen und schaut mit grossen erwartungsvollen Augen in die Ferne. Plötzlich trennt es sich von der Gruppe und beginnt fortzulaufen, immer schneller tragen es seine Pfoten über das Gras, immer schneller und schneller, dass es fast zu fliegen scheint.
Noch kann es Dich nicht sehen, aber es hat Dich gewittert. Und wenn Du und Dein Freund Euch trefft werdet Ihr niemals mehr getrennt werden.
Freudentränen laufen über Dein Gesicht. Dein Freund leckt es immer und immer wieder. Deine Hände werden wieder den Kopf Deines Tieres streicheln und Du wirst wieder in die so vertrauten Augen schauen, die so lange aus Deinem Leben gegangen waren, aber niemals aus Deinem Herzen.
Dann geht Ihr zusammen über die Regenbogenbrücke.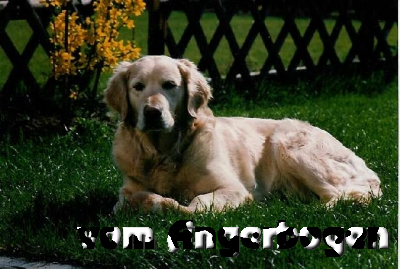 Bigge vom Immenhof   (gen. Sunny)
                                       1986  -   1999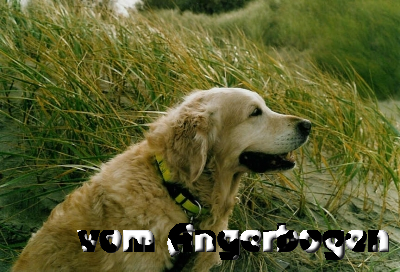 Asti vom Angerbogen
                                 1991 - 2005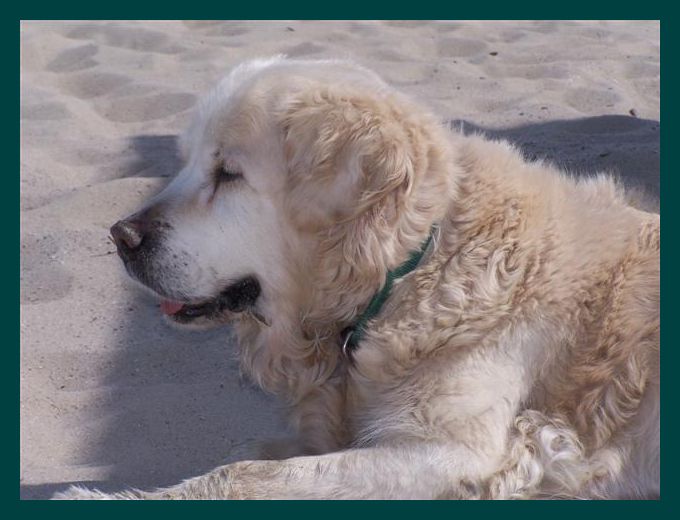 Naike vom Mohnfeld
1996 - 2011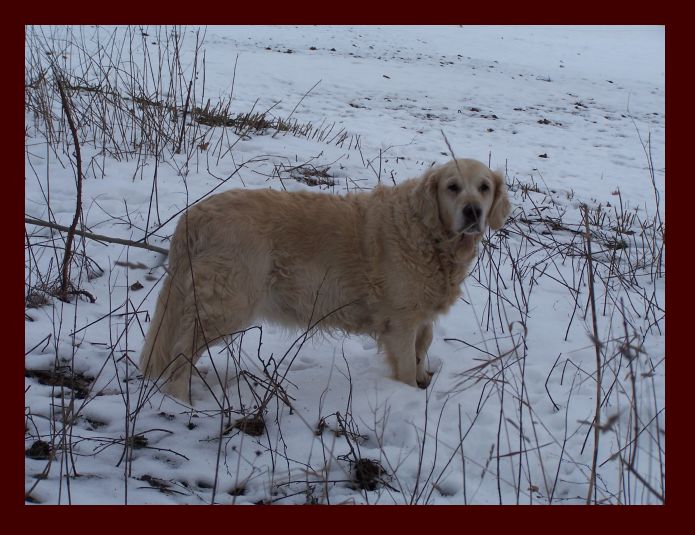 Bille vom Angerbogen
1998 - 2011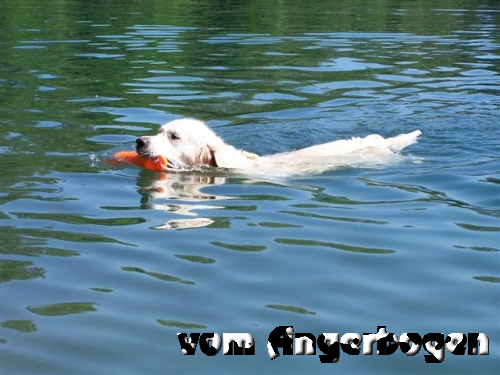 Empress Corindabella vom Angerbogen
                              2004  -   2015                                             

   Cuddle Crissy vom Angerbogen 
                                                            2000      -     2016