Rüden
Nein, wir besitzen keine eigenen Deckrüden, bieten hier aber unserer Nachzucht ohne eigene Webseite die Möglichkeit, ihre Hunde zu präsentieren.
Details

Written by

Birgit Staczan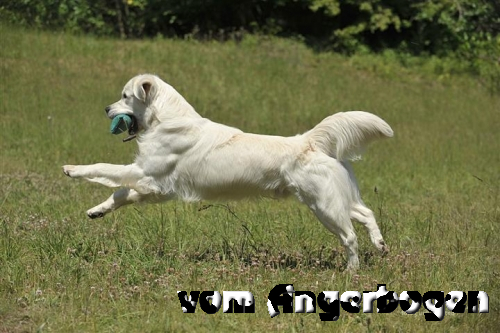 Pedigree:
Life is Life Hi´land´s

Hannes

Sansue Hi´land Storm
Elswood the Highlander
Jobeka Jasper of Nortonwood
Westley Clementina
Sansue Waterlilly
Sansue Golden Ruler
Sansue Cheers
Nortonwood Precious
Amirene Pacifique
Stanroph Soldier Boy
Amirene Integrity

Elswood Katrine of

Nortonwood

Jobeka Jasper of Nortonwood
Westley Clementina

Empress Corindabella

vom Angerbogen

Inassicas Coriander
Cheer´s Way of the World
Shanlimore Baronet
Cheer´s Nathalie
Inassicas Sea Mayweed
Stenbury Waterwing Shot
Inassicas Chacarelle

Cuddle Crissy vom

Angerbogen

Dewmist Strike it rich
Perrimay Hector
Dewmist Solitaire
Naike vom Mohnfeld
Tyrol Victorious Voyager
Hummel vom Mohnfeld
Info:
02.09.2009
HD-A 2, ED 0/0, RD/HC/PRA frei 2011
Zuchtwerte: 88/ 97/ 95
Prüfungen: WT/ BHP A
Zuchtzulassung 09.08.2011
Wesenstest Henry:
Der 13 Monate alte Rüde ist sehr temperamentvoll und bewegungsfreudig, er zeigte ausgeprägtes Spielverhalten. Das Beuteverhalten ist in stark ausgeprägter Form vorhanden, der Rüde trägt. Im Umgang mit Fremdpersonen freundlich und sicher, bei der Seitenlage und in der Gasse völlig sicher und unbeeindruckt. Optisch und akustisch durch nichts zu beeindrucken. Der Rüde ist schussfest.

Formwert:
Schusstest: sicher, interessiert. Gute Größe, vorzüglicher Typ, maskuliner Kopf, viel Ausstrahlung, dunkle Augen, guter Behang, vorzüglicher Körper mit korrekten Linien und Winkelungen, raumgreifende Bewegung.
Formwert    Vorzüglich

Henry hat viel Spass an der Dummy-Arbeit und trainiert mit Frauchen Agi in einer Bezirksgruppe des DRC.   

Besitzerin:
Agi Koep